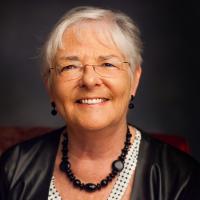 Follow Me:
g

Emily Cabot Mysteries
1 Death at the Fair
2 Death at Hull House
3 Death at Pullman
4 Death at Woods Hole
5 Death at Chinatown
6 Death at the Paris Exposition
7 Death at the Selig Studios
8 Death on the Homefront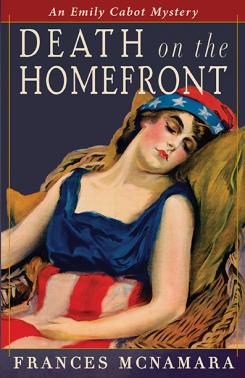 Death on the Homefront
Published by Allium Press of Chicago
With the United States on the verge of entering World War I, tensions run high in Chicago in the Spring of 1917, and the city simmers with anti-German sentiment mixed with virulent patriotism. Shockingly, amateur sleuth Emily Cabot is present when a young Chicago woman, who is about to make a brilliant society marriage, is murdered. Was her death retaliation for her pacifist activities, or was it linked to her romantic entanglements? Emily has a personal connection to the woman, but she's torn between her determination to solve the murder and her deep need to protect her newly adult children from the realities of a new world. As the country's entry into the war unfolds, Emily watches with trepidation as her sons and daughter make questionable choices about their own futures. Violent worker unrest and the tumultuous arena of automobile racing provide an emotionally charged backdrop for this compelling mystery.


Death on the Homefront received a starred review in Publishers Weekly!
Death on the Homefront: An Emily Cabot Mystery
Frances McNamara. Allium, $18.99 trade paper (242p) ISBN 978-0-9996982-7-3
Set in Chicago in the spring of 1917 as the U.S. prepares to enter WWI, McNamara's outstanding eighth Emily Cabot mystery (after 2018's Death at the Selig Studios) finds Emily now 47 and her three children grown up: John, her eldest, is studying medicine; her youngest, Tommy, works at City Hall; and daughter Lizzie is engaged to the scion of one of Chicago's elite families. When a childhood friend of Lizzie's is murdered, the police are quick to arrest a German waiter. Lizzie begs her amateur sleuth mother to find the real culprit. Notable Chicagoans of the day, including sociologist Jane Addams and lawyer Clarence Darrow, fit smoothly into the action. The narrative explores themes that will resonate with readers—notably, jingoism masquerading as patriotism and the gulf between the entitled rich and the dispensable poor. McNamara packs in fascinating and edifying period details while never losing sight of the riveting mystery plot. Historical fiction fans won't want to miss this one. (Dec.)



Ebook | $6.99 USD | ISBN 978-0-9996982-8-0
Trade Paperback | $18.99 USD | ISBN 978-0-9996982-7-3 | December 15, 2020