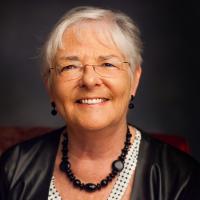 Follow Me:
g

Emily Cabot Mysteries
1 Death at the Fair
2 Death at Hull House
3 Death at Pullman
4 Death at Woods Hole
5 Death at Chinatown
6 Death at the Paris Exposition
7 Death at the Selig Studios
8 Death on the Homefront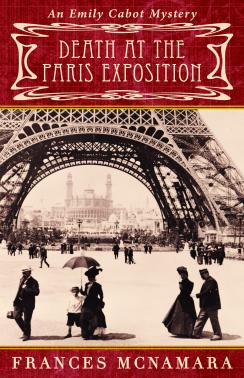 Death at the Paris Exposition
Published by Allium Press of Chicago
n the sixth Emily Cabot Mystery, the intrepid amateur sleuth's journey once again takes her to a world's fair—the Paris Exposition of 1900. Chicago socialite Bertha Palmer has been named the only female U. S. commissioner to the Exposition and she enlists Emily's services as her social secretary. Their visit to the House of Worth for the fitting of a couture gown is interrupted by the theft of Mrs. Palmer's famous pearl necklace. Before that crime can be solved, several young women meet untimely deaths and a member of the Palmer's inner circle is accused of the crimes. As Emily races to clear the family name she encounters jealous society ladies, American heiresses seeking titled European husbands, and more luscious gowns and priceless jewels. Along the way, she takes refuge from the tumult at the country estate of Impressionist painter Mary Cassatt. In between her work and sleuthing, she is able to share the Art Nouveau delights of the Exposition, and the enduring pleasures of the City of Light, with her husband and their young children.

Praise for Death at the Paris Exposition
"The 1900 Paris Exposition provides a glittering backdrop for murder, theft, and high fashion… Historical detail, intriguing real-life characters, and a complex mystery…"—Kirkus Reviews
"McNamara's charming sixth Emily Cabot mystery captures the Art Nouveau ambiance of Paris during the opening of the World's Fair of 1900. The first key scene, set in the hallowed fashion house of the couturier Worth, demonstrates that the author is a dedicated follower of fashion…Historic figures, such as the impressionist painters Mary Cassatt and Edgar Degas…mingle easily with the fictional cast. Rapacious mothers, intent on seeing their offspring married to titled Europeans; jewel thefts; and murder accessorize the plot." —Publishers Weekly
"I really enjoyed this well-written and well-plotted mystery. Emily is a strong female; she reminds me a little bit of Rhys Bowen's Molly Murphy (one of my favorite historical mystery solvers!). She's intelligent and intrepid, drawn to solving mysteries, yet she is a wife and mother and loves her family and her job." —Beth's Book-Nook (blog)
§
Trade | 276 pages | $16.99 USD | 9780996755832 | July 26, 2016