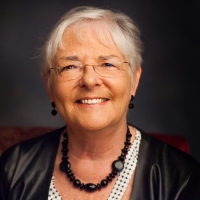 Emily Cabot Mysteries
1 Death at the Fair
2 Death at Hull House
3 Death at Pullman
4 Death at Woods Hole
5 Death at Chinatown
6 Death at the Paris Exposition
7 Death at the Selig Studios
8 Death on the Homefront
9 Death in a Time of Spanish Flu
Nutshell Murder Mysteries
1 Molasses Murder in a Nutshell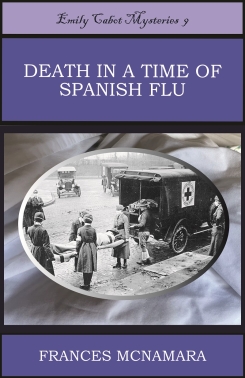 Death in a Time of Spanish Flu
Published by Rudiyat Press
In October 1918, the Allies are winning the war in Europe, but the Spanish flu is rampant at home. In Chicago, Emily's husband is fighting the virus at Cook County Hospital. Their daughter has dropped her social ambitions to study sculpture while their doctor son has returned from France injured in body and spirit. Emily is shocked to learn her children were friends of the victim in a scandalous murder. The wife of a notorious gambling king shot her young lover. When Emily follows them to the Dil Pickle club she enters an avant-garde world of artists and writers biding their time for their lives to return to normal. When a man is found shot there, Emily works with Detective Whitbread prove her children are not involved in the death.

Starred review in Publishers Weekly
Set in 1918 Chicago, McNamara's excellent ninth Emily Cabot mystery (after 2020's Death on the Home Front) finds Emily's physician husband, Stephen, serving on the front lines of the Spanish Influenza epidemic. Meanwhile, Emily gets drawn into a murder investigation involving Flora Murphy, a notorious gambling king's second wife, who's accused of shooting her younger lover. When Emily discovers that two of her children—Jack, a physician who served in France, and Lizzie, an aspiring sculptor—were friends of the victim, Emily must follow them into the notorious Bohemian circle of the Dil Pickle Club, where revolutionaries, mobsters, and intellectuals such as Carl Sandburg, Vachel Lindsay, and Sherwood Anderson once congregated to read poetry and discuss politics. The shooting death of a man at the club raises the stakes. The real-life characters mingle seamlessly with the fictional ones to capture the myriad contradictions of Chicago, from the dirty politicians and gangsters who run the city to the idealists, intellectuals, and revolutionaries who are committed to social change. This timely novel informs as much as it entertains. (Oct.)

Midwest Book Review praise:
"Historical mystery readers who enjoy female sleuths and action firmly centered in realistic portraits of the past will find Death in a Time of Spanish Flu a compelling story. It's set in 1918 and opens with a premonition of disaster and madness.
Husband Stephen's worries about the emergent Spanish flu are only the beginning of the story. His wife Emily finds her world in turmoil as Stephen fights the virus in a hospital while the world falls apart in war, and her family follows.
The already-complex scenario is further complicated by a murder that motivates Emily to become involved when her children are implicated in the death.
With so many facets and conflicts emerging from the start, it takes a deft writer to draw readers into a scenario which juxtaposes social issues, political strife, home life, and solving murders. Frances McNamara is such a writer, capturing the personal observations, lives, and approaches of believable (and likeable) characters who find themselves caught up in situations beyond their ken or control.
Emily's first-person observations of her world and those around her feature her astute eye for trouble as she probes a murder which proves to be deeply routed in community and chaos. All this is set against the backdrop of a plague and war that represent ongoing explosions in her life.
The action is nicely paced, the premise and mystery are unpredictable, and the historical backdrop of the times is so realistically integrated into the plot that readers will find it a snap to absorb its atmosphere, principles, and the sense of changing times.
There is also the added value of familiarity that has been provided by current pandemic years, which makes the publication of Death in a Time of Spanish Flu especially timely and attractive.
Although it's the 9th book in the Emily Cabot series, newcomers to Emily and her times will find Death in a Time of Spanish Flu stands nicely alone as a solid introduction to her life, world, and approach to problem-solving.
Libraries looking for powerful blends of history and mystery which present a sense of place that feels familiar and is engrossing to modern readers (even those who normally don't read books from either genre) will relish the realistic and personal portrait that makes Death in a Time of Spanish Flu hard to put down." D. Donovan, Senior Reviewer, Midwest Book Review Oct. 2022
Praise for Frances McNamara's previous novel
"McNamara's suspenseful third Emily Cabot mystery…convincingly recreates a pivotal moment in American labor history…Laurie King and Rhys Bowen fans will be delighted." Publishers Weekly
"McNamara…proves, if anyone was asking, that librarians make great historical mystery writers…
I'd follow Emily to any location." Historical Novels Review

Historical Novels Review

"...McNamara brings a multitude of artistic, literary, and political figures of that time into both the club and the story, which makes the book a lot of fun. The challenging chaos also helps explain why Emily loses track of what threatens her husband. Smooth writing and careful history add to the pleasure of the mystery."
Trade Paperback • ISBN: 978-1-956978-18-6 • $14.99
Ebook • ISBN: 978-1-956978-19-3• $4.99
FICTION / Mystery & Detective /Historical • 5.5″ x 8.5″ • 200 pages
Available through Ingram, Amazon, etc.
Trade | 200 pages | 5.5 x 8.5 | 978-1-956978-18-6 | September 20, 2022